URBAN TRANSFORMATIONS AROUND THE WORLD
The book Cities of Dignity: Urban Transformations Around the World (July 2020) is the third publication of the Global Working Group Beyond Development. Cities of Dignity, which will be available for free download, explores seven urban experiences: the self-determination and organization of slum dwellers in Buhj in India, Black-led urban commons in Birmingham, Jackson, and Detroit in the U.S., the San Roque popular market in Quito, Ecuador, the 15th Garden food sovereignty network in Syria, the resistance of slum dwellers of Maroko and Mokoko in Lagos Nigeria, the communitarian currency experimentation in Kenya, and the resistance of Izidora community in Belo Horizonte, Brasil.
Earlier work of the Working Group documents how radical multidimensional transformation is vital to ensuring the dignity and well-being of all living beings. We identified the following five key processes of social change are required to deepening justice, dignity, democracy and the sustainability of life: (i) decolonization; (ii) anti-capitalism; (iii) anti-racism; (iv) the dismantling of patriarchy; and (v) the transformation of predatory relations with nature. The Working Group shares the belief that radical change – understood as the transformation of our society, economy, and politics from the bottom up – is vital if we want to call a halt to the current social-ecological destruction being wrought by our crisis-hit civilization.
At the same time, there are very tough preconditions for such change. Power and resources are more concentrated than ever before in the hands of global elites and corporate groups, and collective views of development, consumerism, and individualism are deeply rooted in the constructed subjectivities of the majority of the world's population. Militarism, the spread of corporate technology, mass surveillance, and the mass media are enabling factors for these negative conditions, while a concerted global counter-offensive of reactionary and conservative forces is pushing back or battling emancipatory change in many parts of the world.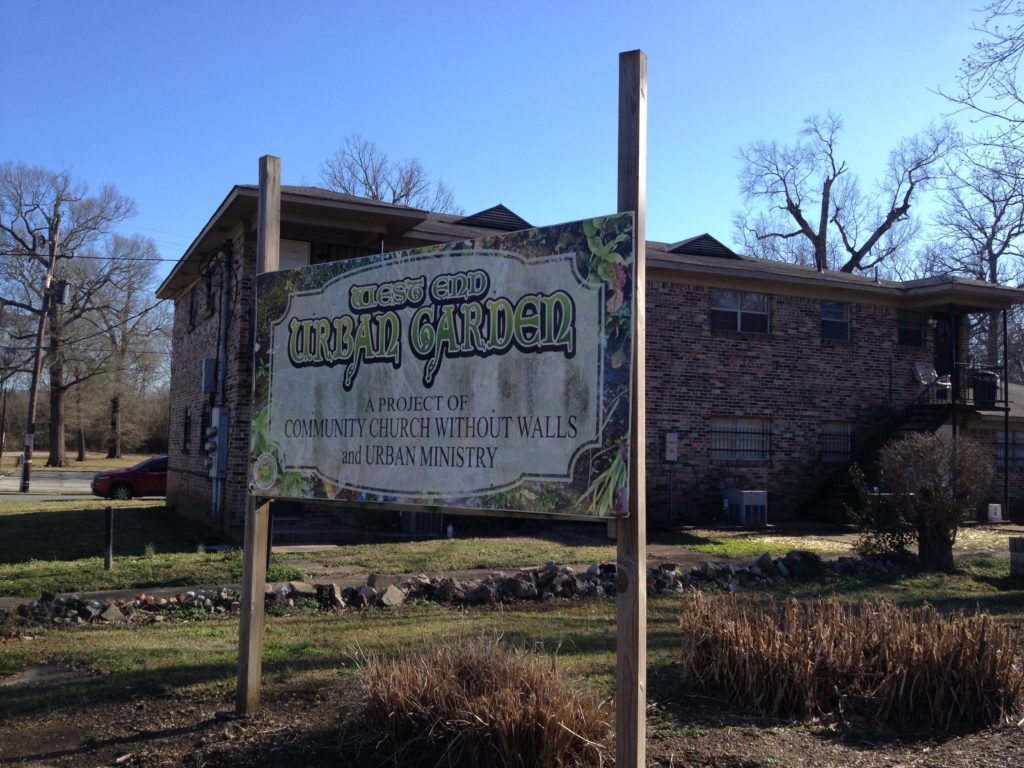 The case studies that make up this book show various strategies involving different temporalities of transformation which are best tackled by distinct, potentially complementary political strategies. In the short term, there is a need to stop the accelerated ecological, political and social processes of destruction and dispossession by means of defensive struggles which also protect the achievements of social movements in previous cycles of struggle. There needs to be an active defense of spaces of autonomy (Chapter 3,5,6), self-organization (Chapter 3,4,5,7,8,9), and extension of the commons (Chapter 1,3,4,5), as these form the building blocks for deeper and sustainable change.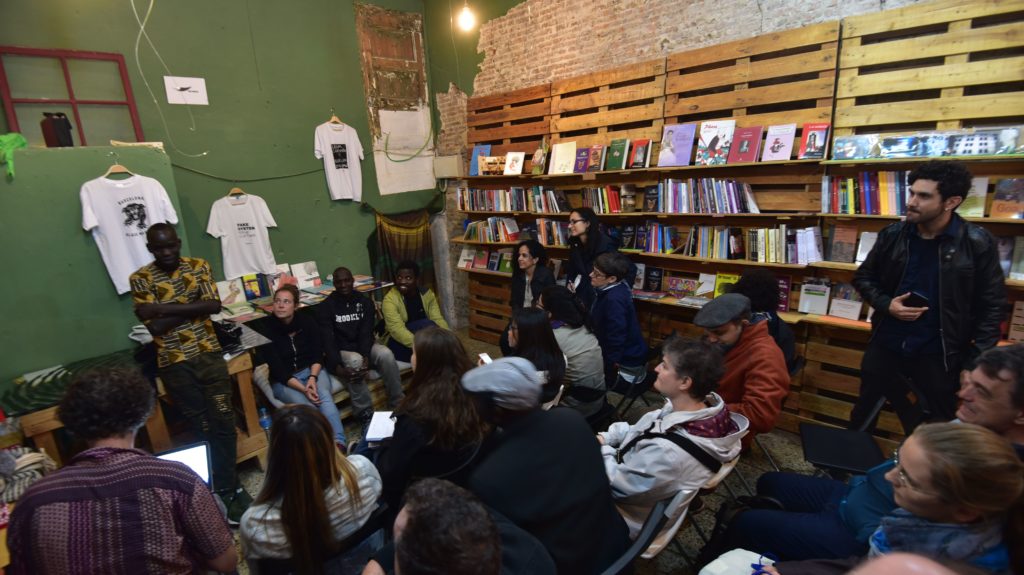 Any long-term multidimensional transformation will require other offensive political struggles, capable of creating new forms of existence and consciousness, new institutions, new modes of production, and new distribution and consumption practices. The required political framework needs to go far beyond the realities of the nation-state, the notion of human rights and current production, consumption, and distribution processes and practices, thereby responding fully to the civilizational and ecological crisis we are facing. Such a radically different society is already taking root and has even been adopted previously in many local processes of prefigurative politics. Political perspectives of plurinational, polycentricity, Buen Vivir, or bio-democracy and their specific expression on the ground allow for the possibility of overcoming the limitations of both modern liberal and Marxist Eurocentric political thoughts. During the Global Working Group's meetings, we have seen that this requires deep and significant dialogues between cultures, political traditions, and social movements.
The appropriate strategies will differ depending on the individual local and historical context, but the challenge of nurturing relationships between them and of building ecosystems of change made up of various actors, strategies, and scales is a crucial one. The kinds of alliances we need are those that connect resistance and the establishment of emancipatory transformations, being based on shared principles that inspire localized practices. Existing struggles are not limited to the local or national level but are also fought on a global scale (Chapter 2).
TABLE OF CONTENTS
INTRODUCTION: BUILDING RADICAL URBAN TERRITORIES Giorgos Velegrakis, Mabrouka M'Barek and Raphael Hoetmer
I URBAN COMMONS: FROM COLLECTIVE GOVERNANCE TO THE RIGHT TO THE CITY Mauro Castro-Coma and Marc Martí-Costa
II AN ATLAS OF PRAXES AND POLITICAL POSSIBILITIES: RADICAL COLLECTIVE ACTION AND URBAN TRANSFORMATIONS Mary Ann Manahan and Maria Khristine Alvarez
III BRASIL
THE URBAN RESISTANCE FRONT: EXPERIENCES OF RADICAL URBAN TRANSFORMATION WITH A VIEW TO ACHIEVING SUSTAINABLE AND DEPATRIARCHALISED CITIES Isabella Gonçalves Miranda
IV ECUADOR
SEARCHING FOR ALTERNATIVES TO OLIGOPOLISTIC MODERNISATION: FOOD PROVISIONING, SOCIAL ORGANISATION AND INTERCULTURALITY IN QUITO'S URBAN MARKETS Ana Rodríguez and Patric Hollenstein
V UNITED STATES
FROM SELF-DETERMINATION TO COMMUNITY-DETERMINATION: BLACK-LED COMMONS IN THE UNITED STATES Mabrouka M'Barek and Elandria Williams
VI NIGERIA
WHAT SHALL WE DO WITH MAKOKO? SOLIDARITY, STRUGGLES, AND VISIONS OF SOCIAL CHANGE IN THE SLUMS OF LAGOS Isaac 'Asume' Osuoka and Abiodun Aremu
VII KENYA
COMMUNITY CURRENCIES FOR THE LOCAL ECONOMY: A CASE STUDY ON KENYA'S SARAFU-CREDIT VOUCHER SYSTEMS Marion Cauvet and Ruth Mwangi
VIII SYRIA
SELF ORGANISATION AND FOOD SOVEREIGNTY IN WAR-TORN SYRIA: THE 15TH GARDEN NETWORK Ansar Jasim
IX INDIA
AN EMERGING DEMOCRACY FROM THE BOTTOM UP: THE CASE OF BHUJ, INDIA Aseem Mishra and Sandeep Virmani
COLLECTIVE REFLECTIONS: TOWARDS COMMUNITY-DRIVEN RADICAL URBAN TRANSFORMATIONS Global Working Group Beyond Development
Ashish Kothari interviews Bella Miranda Goncalves about survival and dignity strategies by urban poor in Brazil, including occupations of land to create viable settlements with the integration of agroecology and conservation principles, and larger civil society networks to enable resistance against an oppressive state.
Ashish Kothari interviews Ansar Jasim , a German-Iraqi activist-researcher, about the brave and remarkable initiatives at food sovereignty in Syrian towns, in the midst of one of the modern world's bloodiest war zones.